About Villa Plus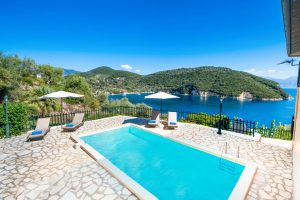 Villa Plus; we know that one of the biggest reasons for a great villa holiday is how good your accommodation is. So, we're going to make sure, as much as we can, that every aspect of your Villa Plus holiday makes you smile!
We handpick our villas to make sure they're up to our high standards and in the best locations within each destination. We also like to offer some variety, so if you're looking for a villa that's close to bars, restaurants and shops or perhaps something more peaceful in the countryside – we have plenty of choice! Don't forget, we have hundreds of villas available that are within walking distance of a beach!
Along with all this we also have dedicated, friendly, bi-lingual, very experienced and knowledgeable in-resort teams. Our Villa Representatives are there to make sure everything is in order and to give you peace of mind. We know that things don't always go quite as expected during a villa holiday but our very own staff are only a phone call away. We offer a service that other operators simply can't and we're very proud of this!